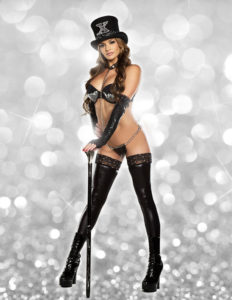 Meeka Lepselder
Durban, South Africa
Age: 25
Measurements: 35 / 25
Hair/Eye Color: Brown / Brown
Hobbies: Golfing, Boating, Vacationing, Snowboarding, the occasional dance class, jewelry shopping, watching football, drinking wine
How did you get into "Showbiz"? Due to injury ending my gymnastics career, an easy transition for me was going into the entertainment business because it was a great way to put gymnastics and dance training to use.  Performing for people and feeding off the crowd's energy is what I've always loved to do.  It's been so rewarding being part of such an amazing show.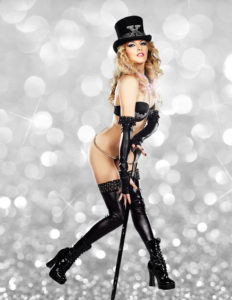 Emily Condamine
Paris, France
Years in Vegas: 2
Specific dance background: Ballet, jazz and contemporary
Start dancing since: 6 years old, ballet and jazz; 17 years old, professionally.
What she loves most about dancing: "You can express yourself and show your personality on stage."
Favorite song of the moment: "I like different styles of music. It depends how I feel."
Fun fact: "Everybody calls me princess!"