Sexy, Topless, Revue.
While it is many elements that combine to make a great show, it is the concept and the show's theme that allow those elements to take their direction. It is the producers intention to "push the envelope" with X.
How do the producer's do this? They encourage X Burlesque to push the envelope by utilizing contemporary music, , video, props, sexy costuming, make-up, lighting, and other erotic visualization techniques to go beyond "dance numbers," beyond stereotypical "Las Vegas topless shows."X Burlesque, the show CNBC calls "The Hottest Show on the Strip!" and the now famous X Burlesque is currently playing in Las Vegas at the beautiful Flamingo located on the Las Vegas Strip.
X Burlesque has played at: Harvey's Lake Tahoe, Taj Mahal, Atlantic City, Planet Hollywood, Las Vegas, Ute Mountain, Colorado and Lake of the Torches, Wisconsin. Also X Burlesque went on tour in South America in 2006 to Santiago, Chile and Bogota and Cali Columbia. Six beautiful, sexy, and talented female dancers comprise the backbone of this X-tremely sexy and sophisticated show. Personality and charm, combined with "drop-dead gorgeous looks" serve as X Burlesque's theme from beginning to end.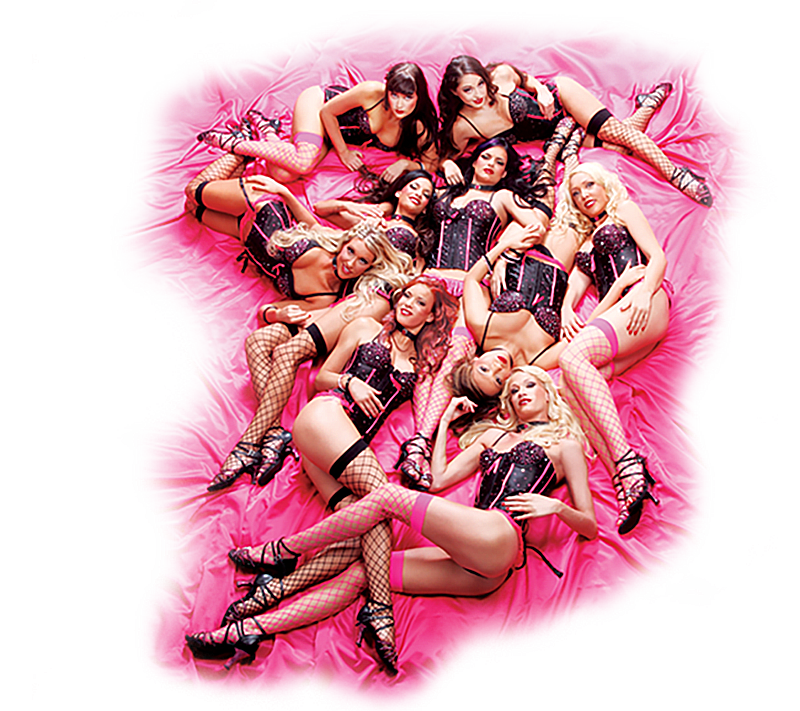 The Pulse of Sensuality
The music of X-Burlesque features some of the hottest artists of today: The Muse, Metallica, Led Zeppelin, and Christina Aguilera to name a few.. The music is right on the pulse of what is happening with today's music. Driving, sexy, sensual. These are just a few of the words that describe the soundtrack to X-Burlesque.
From the dance styles of the latest MTV videos to the dance styles of the underground club scene, the choreography in X Burlesque is as hot, steamy and sensual as it is sophisticated. There are moves here guaranteed to bring erotic excitement to the stage on a nightly basis.
With so much going for it, producers Angela and Matt Stabile are sure that X Burlesque is going to "mark the spot" in the heart of the entertainment community for a long time to come. Simply stated: X-pect X Burlesque