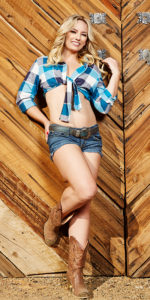 Carrie
Age: 21
Height: 5'7″
Measurements: 35/27/36
Hobbies: circus/aerial arts, running, reading, scuba diving, walking my puppies, line dancing at Revolver, wine & cheese nights with my girls!
How did you get into showbiz- My mom put me in dance class when I was 4 and I was hooked! I got a degree in dance then moved to NY and booked a cruise ship at my first audition. After traveling the world, I decided to settle in Vegas to continue performing and expand my aerial knowledge! Thanks to X Country for letting me learn and perform straps!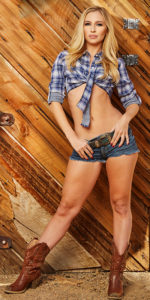 Jill
Age- 32
Height: 5'7″
Measurements- 32/26/34
Hobbies- I love watching football and baseball (go NY)! Going to the beach, Yoga, baking and dance.
How did you get into showbiz- I wanted to be a dancer after my first ballet class at 3 years old. It's been a dream of mine, and I've been a professional dancer since I was 18!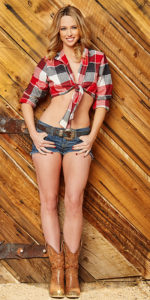 Nina
Age- 26
Height: 5'9
Measurements: 33/26/36
Hobbies- gardening, reading, yoga
How did you get into showbiz- I was born and raised in Las Vegas and always dreamed of being in a show on The Strip. I began gymnastics at age two, and started dancing and cheerleading soon after. I spent three years gogo dancing in multiple casinos before landing a position as a full time dancer at X Country.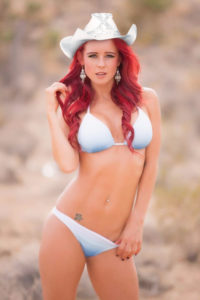 Olivia
Age- 28
Height: 5'9
Measurements: 34/27/36
Olivia has been in love with dance since her first class at the age of 5. She majored in performance dance at the University of Central Oklahoma, graduating with a bachelors of fine arts degree. In 2011 Olivia moved to vegas to pursue her dance career and absolutely loves living in Sin city.  She is also a fitness instructor, specializing in Pilates, yoga, and barre. Olivia loves wine, game nights, making cookies, and playing with her dog Walter.