Stabile Productions, Inc. presents Gary Spivey
Gary Spivey is world-renowned for his psychic talent, uncanny ability to predict future catastrophic events (its no wonder that people all over the world gave him the nickname 'The Modern Day Nostradamus'), his gift to communicate with those who have crossed over to the other side and for his amazing healing energy. Gary is well known for his genuine down home style and jovial personality. He lectures, teaches and councils people worldwide.
Gary Spivey was born and raised in the small town of Biscoe, North Carolina and has lived a life that few can imagine. Right from the beginning Gary realized he wasn't like the other kids. In his book 'Your Keys To Heaven' Gary says that as a child, he began to demonstrate psychic abilities. He knew things before they happened. He could see things other people couldn't see. He recalled being about 7 years old and warning his father of a tractor that was about to fall over on a man who was plowing his field. Gary says he saw the accident before it occurred and never forgot the puzzled look that his father gave him as he rushed to pull the man from underneath the tractor. As Gary got a little older, his family would always ask him questions. At family gatherings they would play a little game called, Ask Gary a question. As a teenager Gary would help his friends by giving them insight and life changing advice but his passion turned to music where he played bass guitar for a popular local band touring from North Carolina all the way down to Florida. In his book, Gary said that this is where his crazy hair-do started; he would color it silver and white when he played music. Gary didn't want to be a starving musician, so he went into sales. In sales, his psychic abilities really came in handy and so did the crazy hair-do and white clothes. Anyone who saw Gary would always remember him. It wasn't long before he was one of the top salesmen in the company. Eventually, Gary went into business for himself and, since the crazy look was already working for him, he kept it."
In his mid-twenties Gary met another psychic named Ruth Rogers. She had a radio show in Tampa, Florida and invited Gary to be a guest on her show. It was a show that would take phone calls and answer the caller's questions. Gary said that when he sorted out peoples problems, he would feel better. He knew right then and there that he was supposed to help people with his spiritual abilities and insight. Gary became a guest psychic on many radio shows across America which led to TV interviews and talk show appearances as well. Doing radio and television lead Gary into doing private sessions with people where he could help them with any problem they might have from love and relationship questions to channeling a passed love one, or miraculously healing people from physical ailments.
By the time Gary reached his thirties, his abilities would eventually make him one of the most sought after spiritual advisors in the world. His connection to other dimensions has given him the insight and the will to spread his knowledge and help as many people as he can…and help he does! He works with people from all walks of life teaching them the Spiritual Secrets that were taught to him by God and his Angels. Gary says that everyone can connect with the energy of the universe. Everyone can awaken their natural ability to receive God's energy and become more spiritually aware and a complete being. There is absolutely no denying Gary's talents once you have heard his uncanny accuracy time and time again. His words are for all to hear regardless of sex, race, religion, or creed and these classifications have no meaning in the larger more universal picture.
Today, Gary travels 9 months out of the year to places all over the world doing private sessions, live seminars, radio and television shows, casino shows, workshops, and spiritual retreats.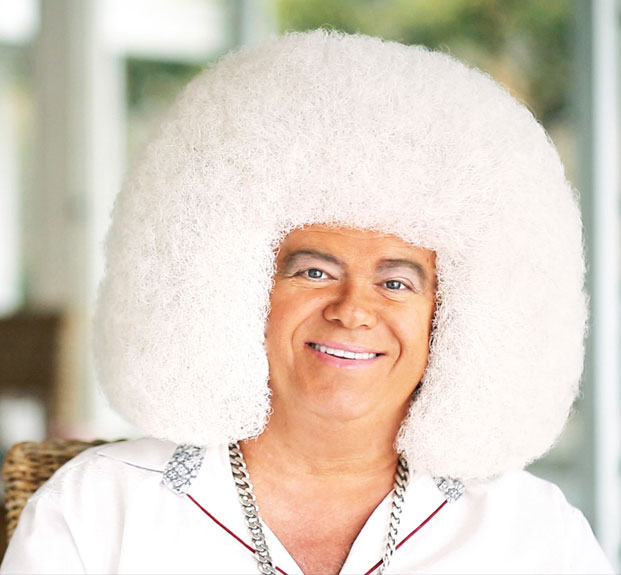 Official Website